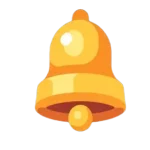 We all want to make sure you have an unforgettable time, so we will look after your needs.
We know that losing is part of any game and it's important for our community members like
yourself who might be struggling financially or socially following a defeat in gaming – which can happen to anyone!
We're here with answers when things aren't going well; cheering
on each other's successes instead, because everybody wins together 🙂
While gaming is fun, it can also be addictive and take up your whole life.
That's why we want to make sure you always have control over how much money goes
into this hobby of yours – even if the loss was inevitable!