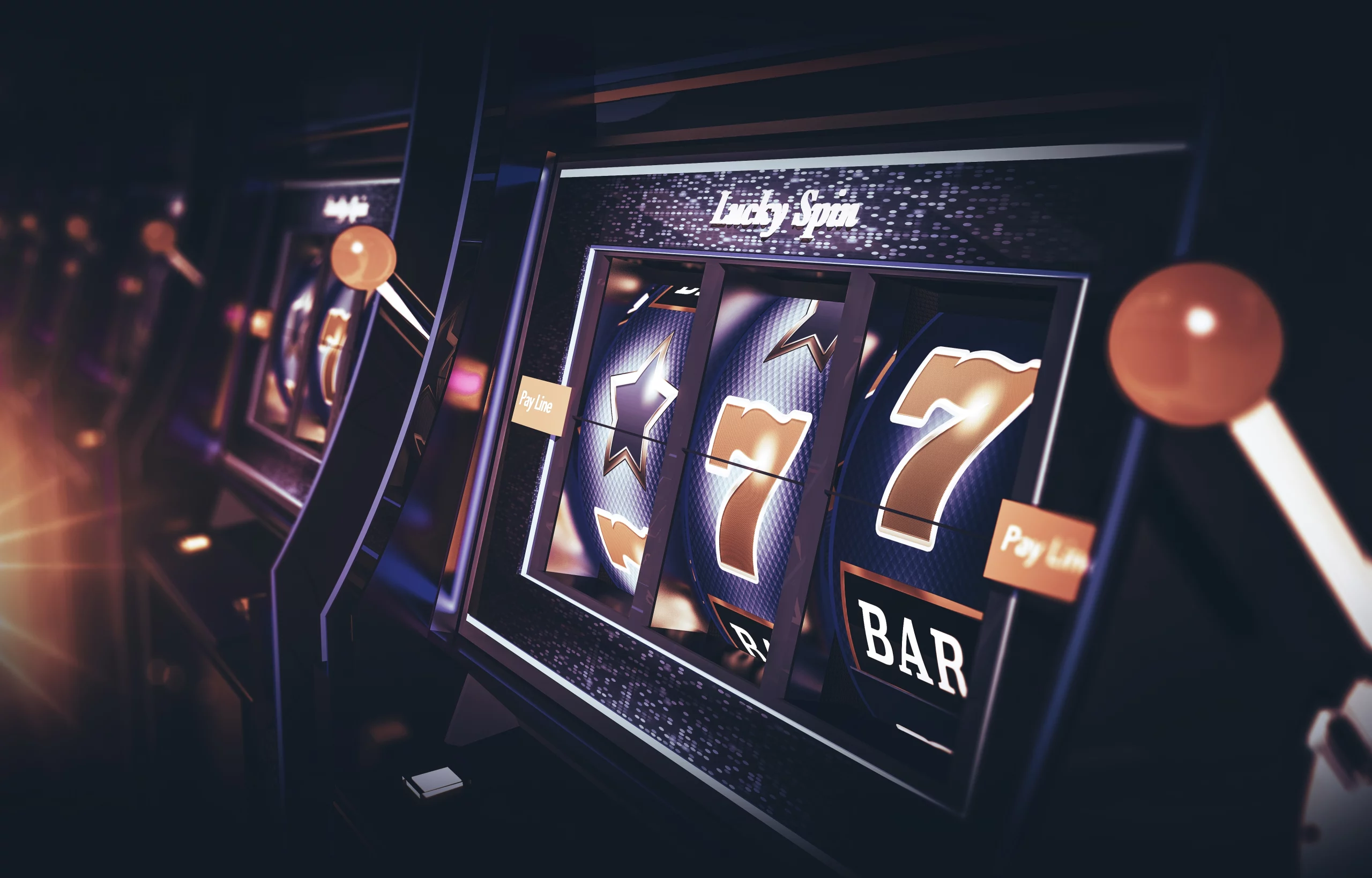 Before playing, you should know what a slot machine is. A slot machine (informal fruit machine) is a casino gambling machine with three or more reels that spin when a button is pushed. Slot machines are also known as one-armed bandits because they were originally operated by a lever on the side of the machine instead of a button on the front panel, and because of their ability to leave the player without supper.
Many modern machines still have a legacy lever in addition to the button. The slot machines include a currency detector that validates the money inserted to play. The machine pays according to the symbol patterns visible on the front of the machine when it stops. Modern computer technology has brought about many variations on the concept of slot machines.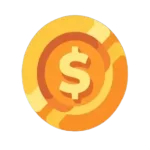 5 tips to win at slot machines:
🍒 First, be smart with your money.
Some sites give you the payout rates of the machines in a particular casino. Return rates can vary between 80% to 98%, so you can know what your best chances for success are. Choose the machines with the highest payback rate to increase your chances of winning.
🍒 Second, choose the machines with the smallest jackpots.
The bigger the jackpot, the harder it is to hit it. In this case, it is better to choose a machine with a smaller jackpot. Take a look at the machine's maximum jackpot. Two machines can be exactly the same, but one will pay out a 1,500 credit jackpot and the other 10,000. Be aware of the maximum payout you can expect.
🍒 Next, know your limits.
Before playing, set a "loss limit" and a "winnings floor". If you win, stop when you've doubled your original amount. If you lose, stop when you reach your limit. Sometimes, it is better to bring a predetermined amount of money and leave your credit cards and checks at home.
🍒 Then have someone accompany you.
Come with a friend who will prevent you from spending and wasting more than the agreed amount. Play with coins. Play with coins rather than banknotes, you will find that you will play for longer.
🍒 Last, pocket your winnings.
Only play with the money from your initial bankroll. That way you won't come back empty-handed.
How to win jackpots on slot machines?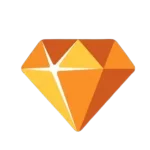 How to get the jackpot?
Play for a long time on the same machine.
And be persistent. Don't throw 10 spins to stop. Set a budget and test it on the same machine!
Play with the progressive slots. Many players play exclusively on progressive slots. The progressive jackpot is an amount of money that increases over time each time a player makes a spin on the slot machine in question.
The more spins there are, the bigger the jackpot. It can sometimes reach up to several million euros as evidenced by the NE tent Mega Fortune slot machine, known for its big jackpots! When you play on a progressive jackpot machine, a small portion of your stake goes into this prize pool to gradually fill up.
You just have to hope to be the player who will randomly win this reward. Often, it is triggered by a wheel of fortune or 5 wild symbols lined up on the reels.
How to win at the casino slot machines?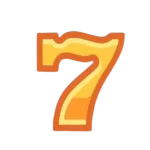 How to win at the casino?
Slot machines are among the most popular casino games in the world, both in land-based casinos and on online sites. This type of title is almost entirely up to chance, which means strategy has little influence. All players have the same chances of winning.
Just spin the reels and hope to get matching symbols along the different pay lines. In order to maximize your chances of winning at the casino, it is better to rely on the turtle strategy and not that of the hare: bet small but regularly and stick to pocketing reasonable winnings regularly rather than toasting all at once all your bankroll, finishing naked.
Slot machines are different.
Not only do the machines come with different themes, soundtracks, additional features, and symbols, each one also has a different Return to Player (RTP) rate. All online casino games display this information before you start, so be aware that it is more rewarding to choose a game that offers a high RTP.
Before you start playing slots for real money, you have the opportunity to try out a free version of the game. Not only is this great fun, but it is also an opportunity to learn how to master your game and discover all its secret peculiarities. If you are playing a slot machine that offers bonus rounds, this is a great way to hone your skills.
Each slot machine has its own unique payout table. The latter shows the value of each symbol, so you can see which ones are the most lucrative. It will also tell you if the game has wildcards and scatter symbols.
Set your budget before you start.
Don't start playing slot machine games online until you have decided on the maximum amount you are willing to spend. If you reach this amount, stop playing. Never bet money you can't afford to lose.
Games with low jackpots tend to pay out more frequently. This means if you want to win, but aren't worried about winning big, games with smaller jackpots are great. We know these huge progressive jackpots are great, but your chances of hitting one are not that high.
How to play slot machines for beginners?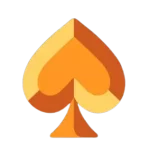 To play slot machines, all you have to do is insert coins into the machine and press the "throw" button or activate the arm of the one-armed bandit. Video reel machines are machines where the reels are virtual. Regardless of the type of machine, the rules and the odds of winning are the same.
The player pulls the lever or clicks a button to trigger the rotation of the reels (usually between three and five reels) which features a series of symbols. The player wins if a combination of symbols (or identical symbols) is made on one or more of the pay lines.
The objective of the game is very simple – to establish combinations by lining up the symbols on the reels in a particular way.
Of course, learning to play slots will not allow you to influence the results of the machine: the draw is completely random.
Depending on the combination, the payment will of course be different. Combinations are made using all kinds of patterns: it can be fruits, numbers, words, gems, portraits, and so much more.
These patterns always correspond to themes that are exploited by the designers of said slot machines. There is something for every taste.
Before starting a game, it is essential to always be familiar with the paytable. Indeed, this varies from machine to machine. Likewise, there are options such as min and max bets which are best understood before you start playing.
How to win big on slots?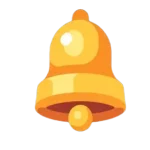 Everyone who decides to play slot machines wants to put the odds in their favour to win as often as possible. While it seems that not much can be done to beat a virtual slot machine, there are a few techniques that players can increase their odds. By following the basic strategy, the player will be able to save time and therefore enjoy better chances of victory, and above all, the chance of winning larger wins.
In order to maximize your chances and win big, you will have to choose a slot machine that fits your budget. You should not start playing on a machine with too high a stake at the risk of losing all your money very quickly. The player must place affordable bets in order to be able to play as long as possible and thus have more chances of finding a winning combination.
Another feature to consider when playing slots is the number of pay lines. Each activated pay line offers an additional chance to win. The more special options there are on a slot machine, the more places you will have to look after the reels have stopped spinning. Slots with free spins and multipliers can be extremely profitable.
Bonus rounds can also win you big, just like scatter symbols.
When playing a slot machine with multiple pay lines, try to activate as many as possible to maximize your chances of winning.
For those who really want to win big, don't hesitate to join the progressive jackpot slots games. These jackpots are formed with a small percentage of each bet of each online player and can go up very quickly and become huge depending on the number of people playing them. Some progressive jackpots can reach several million. Most of these games still require a maximum bet in order to have a chance of winning the progressive jackpot. Be sure to read the jackpot rules whenever you play on a new slot machine.
Slot machine players are primarily looking for entertainment. The experience will only get better if you choose a theme or play style that appeals to you. Also, don't hesitate to choose a capital management plan, and know when to retire.
How to win online slots?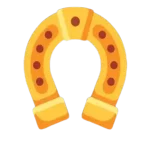 If you want to come away with a really huge payout, progressive jackpot slots are your best bet. People can win money from online slot gaming. And yet despite the size of the online gaming industry, there are very few reliable statistics about the industry.
The RTP usually varies between 92 and 97%. So always choose a slot machine that pays out at least 96% of the winnings to the players. Watch out for big jackpots. If the possible price is dreamy, it is not always the most generous slot machine! See more online slots tricks.
How to win money on slot machines?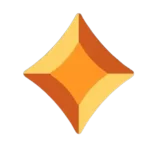 The first piece of advice we give you is intended not to make you earn more, but to make you spend less. Indeed, when you start to play slot machines, it is important that you set a maximum budget that should not be exceeded. Once your budget is established, be sure to play small bets at the start.
At most online casinos, you will be able to wager very small amounts such as 20 euro cents. The goal here is not to enrich yourself but to get to know the slot machine you have set your sights on and learn how to master it. Once you like a slot machine, do not switch machines every game. Remember that unexpected and unreasonable risk-taking is the biggest enemy of casino players. To sum up, set a budget and … master it.
In addition to that, place your bets without putting your budget at risk!
When you play slot machines the goal is of course to win, but given that the probabilities are low, the key is not to bet your entire budget at once but to multiply the bets, even if each one of them is a small amount. It is well known that the more you play, the more you increase your chances of winning.
By playing this way you may be eligible for the progressive jackpots. So start by betting small amounts, especially since you will have to get to know the "slot" you have chosen and you will have to make two decisions: the first will be to determine the value of each chip and the second to determine the number of chips you are going to bet.
Then, not all slots are suitable for every budget, so you need to choose the one that best suits your budget. Don't forget that you can always try out the different slot machines completely for free.
The first step in managing your slots money is figuring out how much money you need to make your slots session an enjoyable experience. The payout rates of slot machines differ from each other, they generally range from 75% to 99% for the higher ones.
Finally, you should now try to determine your hourly bet amount. If you bet an average of $100 an hour, a bankroll of $200 should allow you to play for 5-10 hours, even if you run into a long streak of bad luck. If you bet $2,000 an hour, you will need to budget considerably more.
How to play slots online for real money?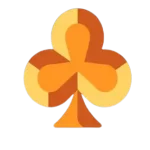 If you want to play the best slots online and above all to win big, here are some real money slots tips:
🎰 Avoid the bigger pots. Go for games with lower payouts, rather than huge massive progressive jackpots. You have a much better chance of winning this way.
🎰 Go for a simple machine. The simpler slots tend to have a higher payout percentage. Sometimes it's best to stick with the classics, even if this brand new Video Slot sounds exciting!
🎰 Play on reliable sites. Only play real money slots at reputable and trustworthy online casinos. If you have any doubts, go to Casino.org to find the top-rated sites. Lower, rather than huge massive progressive jackpots. You have a much better chance of winning this way.
🎰 Look for the bonus rounds. Stay tuned for bonus rounds. This is where you will find free spins and jackpots. Knowing your pay lines is knowing your chances of winning.
🎰 Look for casinos that offer large sign-up bonuses with low wagering requirements, to maximize the amount of real money you have available to play.
How to play gambling machines?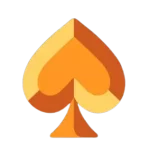 🎰 Gambling machines are the same as slot machines – an electronic or mechanical gambling machine that is operated by inserting a coin into a slot in order to obtain a sequence of winning symbols.
🎰 All you have to do is insert coins into the machine and press the "throw" button or activate the arm of the one-armed bandit.
🎰 Gambling machines are popular in all casinos because they are easy to play. There are no complicated rules or strategies, and it's fast – you just have to bet and see what happens.
🎰 Line up the symbols to win. Usually, all you need to do is get identical symbols in one row. But it's good to know that machines vary: on some, the combinations go left to right, on others you have to get different types of combinations.
🎰 Start with a game plan, budget ahead of time, and stick to it.
🎰 Be aware that all wins are completely random.
🎰 Determine which prizes you're playing for: consult the paytable to understand the machine's payouts and stakes, or speak to a slots attendant.
🎰 Load your machine. Choose your pay lines, fix your stake and press the button. Keep calm and have fun.
How to win at slot machines at Indian casinos?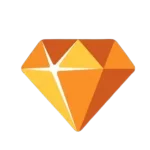 "Indian slot machines" is a game that takes you to India, to the world of fakirs with its golden decor. In addition, the machine is provided with a background sound of a melody causing a mysterious sensation and traditional Indian music is played when the paid combination is made.
Here's an example of how to play with Fakir Slot.
It is a slot machine consisting of 5 reels and 3 rows. To increase your chance of winning, it has 243 pay lines.
Like all slot machines, the object of this dice game is to form winning combinations with symbols. If there is a succession of identical symbols on several adjacent reels going from left to right, you will pocket winnings. The height of the suit is determined by this number of rollers. And the online casino only pays the highest payout per symbol combination.
Be aware that not all symbols have the same values, some have higher values than others. Your win will then be calculated based on the values of the symbols that make up the winning lines and the amount of your initial bet. And if in the same reel there are several identical and winning symbols, the number of combinations will be multiplied.
To play the Fakir Dice Slot, you can bet between €0.10 and €10. You can then spin the reels yourself by clicking on "Play" or choosing the automatic spin function. If you opt for the latter, you can set the number of spins and set a loss limit and a winnings floor to better control your game and avoid the risk of addiction.
Regarding the interface of the game, on a gradient dark brown background, the symbols used are clearly highlighted. They are simple, but very representative of the theme of India and the Fakirs: lotus flower, cobra, sabre, coloured dice, etc.
The gold accents that frame the game screen give it a chic and luxurious look. At the top left, you can see the amount of the Jackpot. At the bottom, you have at your disposal the important elements of the game: "plus" and "minus" buttons to define your bet, the amount of your win, and so on.
Let see, how does it work?
Here the player is in front of some very interesting features.
The Wild
It is a special symbol of this machine and represents an adventurer. This Wild has the ability to substitute for all other non-activated symbols to form or increase winning combinations.
Free spins
These consist of appearing at least three times on the reels. This Scatter symbol illustrated by the shield can appear anywhere on the screen during which this shield becomes Wild.
The Bonus
Presented by an Indian temple, this Bonus allows you to choose one of three different temples displayed on the machine.
Tumbling Reels
This feature allows you to earn more rewards. To do this, the player must wait for symbols that have fallen down the screen on the reels to enter the winning combination. During this situation, they leave their places to those of the present to access the new screen. During the latter, the player moves on to the next phase if there is a triggering of a winning combination.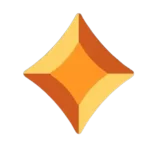 Now, let's win the jackpot!